The city of Logroño hosted almost 50 persons including youth leaders and NGOs staff of the Mindchangers grantees as well as from other NGOs and associations. The goal was to raise awareness and train attendees about global issues such as the environment, migration, and youth leadership. The activity facilitated them to set synergies, share ideas and values and, to provide them an informal space where they could also enjoy! Not everything is work!!
The event was attended by youth leaders and professionals from Spain but also from Greece, Slovakia, France, Sweden and Portugal who were currently participating in other EU actions on climate justice and at that time in Logroño.
CONGDCAR with the collaboration of the Government of La Rioja organised this activity which started with a warm welcome and special gift (the new merchandising of Mindchangers!).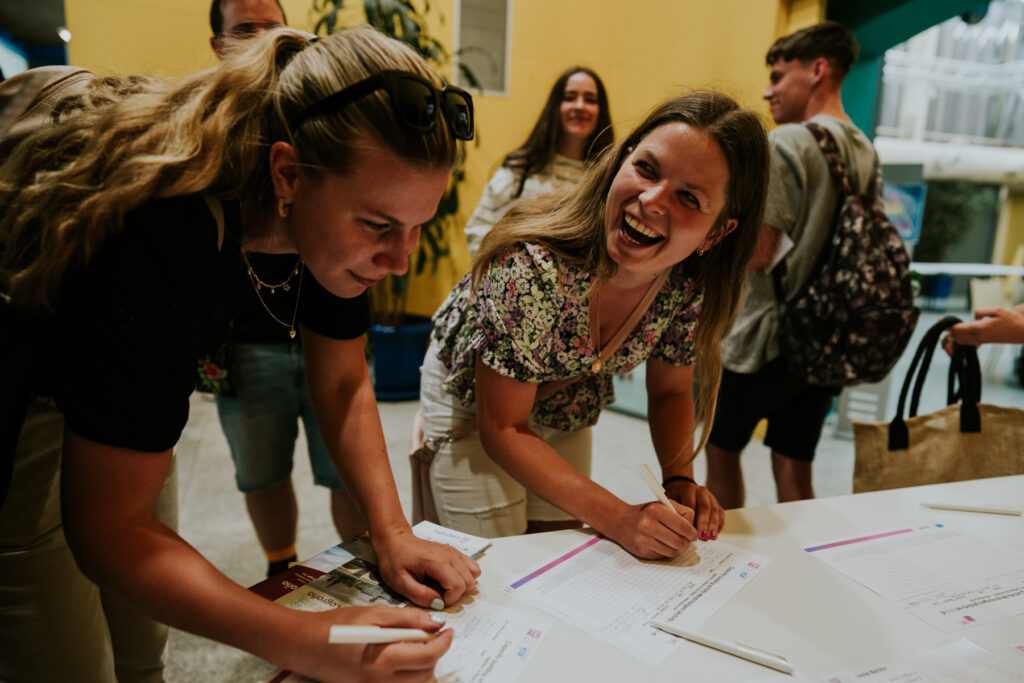 Once everyone had their own special gift and took a seat in the big room, David Castillo, Coordinator from CONGDCAR explained them in a very nice and close way Mindchangers Project. After that, he gave details about the capacity building workshops that were held right after through non-formal methodologies and about diverse topics.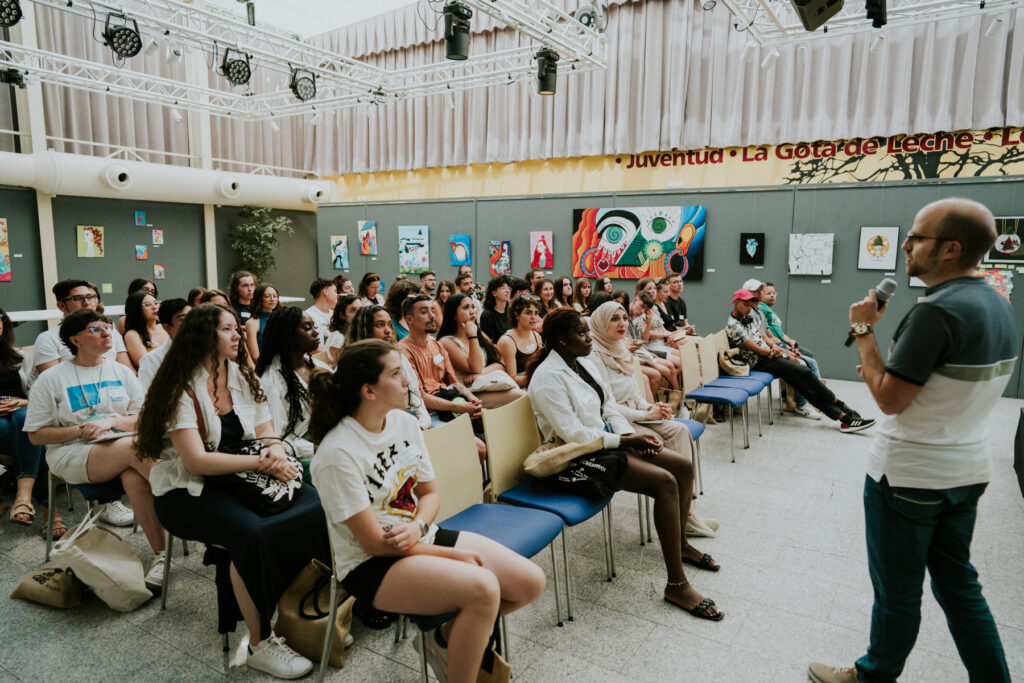 3 simultaneous workshops were organised about topics related to Mindchangers and to also improve the performance of those implementing granted projects in La Rioja:
One was a workshop to concern about climate change through artistic expression, and how to attract young participants in projects using beautiful collages.

Second was a role play to raise awareness about water access issues where attendees had to act and perform acquiring the features of every character to solve problems and find solutions. It was organized to allow participants to set connections between local actions, their impact and how they can contribute to solve global issues through them.


Third workshop was an interactive activity on which attendees were able to reflect about youth leadership on projects related to SDGs and global citizenship. They discussed about the skills and knowledge needed for it as well as evaluate and improve their own competences on that field while discovering several toolkits and learning materials for those young people taking part on their projects, making them take a step forward to be real Mindchangers.
Once everything was finished, all of us were reunited in the big room and a big vegetarian catering and a Dj were waiting for us!!! We had a very great and funny time talking, dancing and laughing!!