A series of podcasts created by young people from different backgrounds, here and abroad, to share their experiences, doubts and perspectives on two closely related contemporary issues: the climate crisis and international migration.
Since February, MATM and their partners have been organising several workshops with young people to make them aware of the challenges facing our planet as well as train them in sound creation techniques.
The microphone is a great tool when it comes to speaking out, raising one's voice and initiating debate on such important issues. In terms of animation, it offers many possibilities for play activities and remains an excellent technique to engage young people in expressing themselves and reflecting on our future. One could even say that today is the age of the podcast. In a world which focuses on sight as its most solicited sense, sounds have the advantage of preserving a certain degree of anonymity. Similarly, podcasts make messages accessible to audiences for whom written language is not always attractive or easy.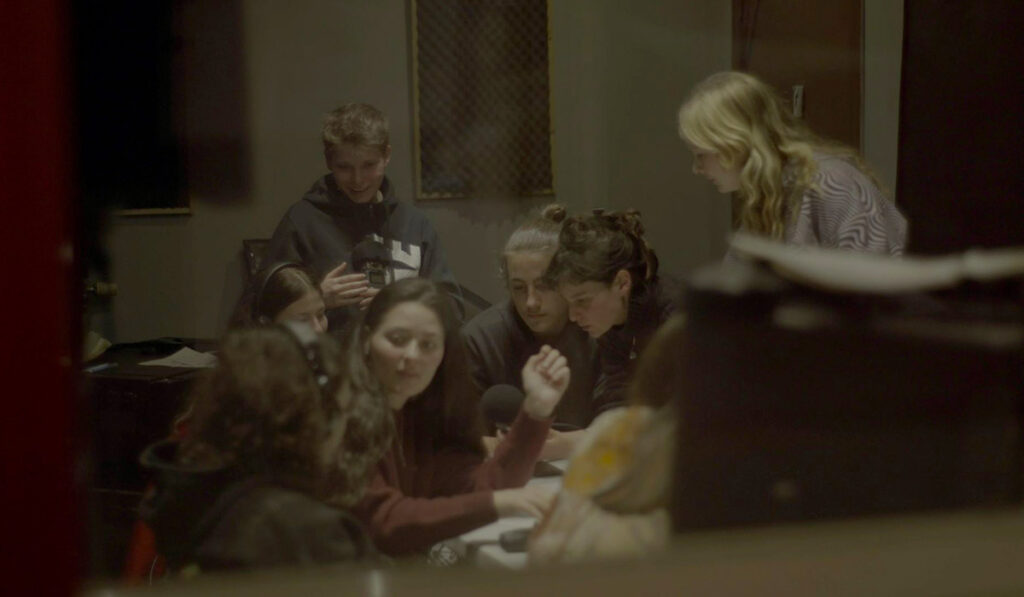 One of the project's main objectives is to highlight the diversity of young people's perspectives and forms of engagement when facing these global challenges. That's why MATM works closely with a wide variety of young audiences, such as:
young people taking part in programmes run by the Fédération Wallonie Bruxelles, and more specifically its Youth Support Services (Services d'Aide à la Jeunesse), such as the Solidarcité project, which supports young people having difficulty in their professional and individual development;
young newcomers seeking international protection from organisations such as FEDASIL (Federal Agency for the Reception of Asylum Seekers) or DASPA classes (reception and schooling system for newly arrived pupils and those of similar status);
young people involved in the fight to defend the territories and rights of the indigenous peoples of Amazonia, through our partner Amazonia Habla Podcast.
MATM's ambition is to give a voice to what youth experience when facing climate change and migration issues. While it is clear that youth involvement in current affairs differs from that of yesteryear, it is still present, albeit in new forms and using new languages.
That is why, as an international solidarity non-for-profit organisation, MATM wishes to make visible the inequalities that underpin North-South experiences, whether at a global level or in Belgium. It gives tremendous satisfaction to see the process unfold and the project give results, especially since it requires ambition and flexibility to work with different audiences.
For example, in the course of the project, the team came into contact with the DASPA class at the NESPA school in Genappe (active learning secondary school) which is composed of students speaking more than 4 different languages, meaning that they had to use all their creativity and empathy to convey their messages. Fortunately, the project team is incredibly motivated and committed to amplifying the voices that have so often been silenced. Their efforts have started to pay off because thanks to social media, new young volunteers have contacted them to come and help!
A first meeting will take place this 17 June at Pianofabriek in Brussels and will bring together the various podcast participants as well as a delegation of women from the Amazonian Sarayaku community, composed of leaders, spokespersons and strategists at the forefront of the fight against oil exploitation in Amazonia. This will be a high point in the project, providing a much-awaited opportunity to exchange views on the not-so-universal experience of being young in the face of new contemporary challenges.