The 2nd Mindchangers call for projects in Auvergne-Rhône-Alpes has been supporting 14 projects throughout the region. 
The majority of supported projects deal with climate change (ODD13), but many other SDGs are also addressed, including gender equality (ODD5) and sustainable cities (ODD12).
RESACOOP supports the grantees and their youth groups throughout their project, providing regular meetings, exchanges of experiences and trainings.
The projects started in November 2022, but in most cases the process of co-constructing the projects' forthcoming activities with the young people, who are the real drivers of the projects, is still ongoing. While audience targeted actions have not yet been implemented, future productions are beginning to take shape and we can already promise you very nice things such as exhibitions, podcasts, reports…
Do not hesitate to come and discover the projects of the new grantees, but also last year's initiatives in the dedicated section of the Mindchangers website: www.mindchangers.eu/auvergne-rhone-alpes-odd-resacoop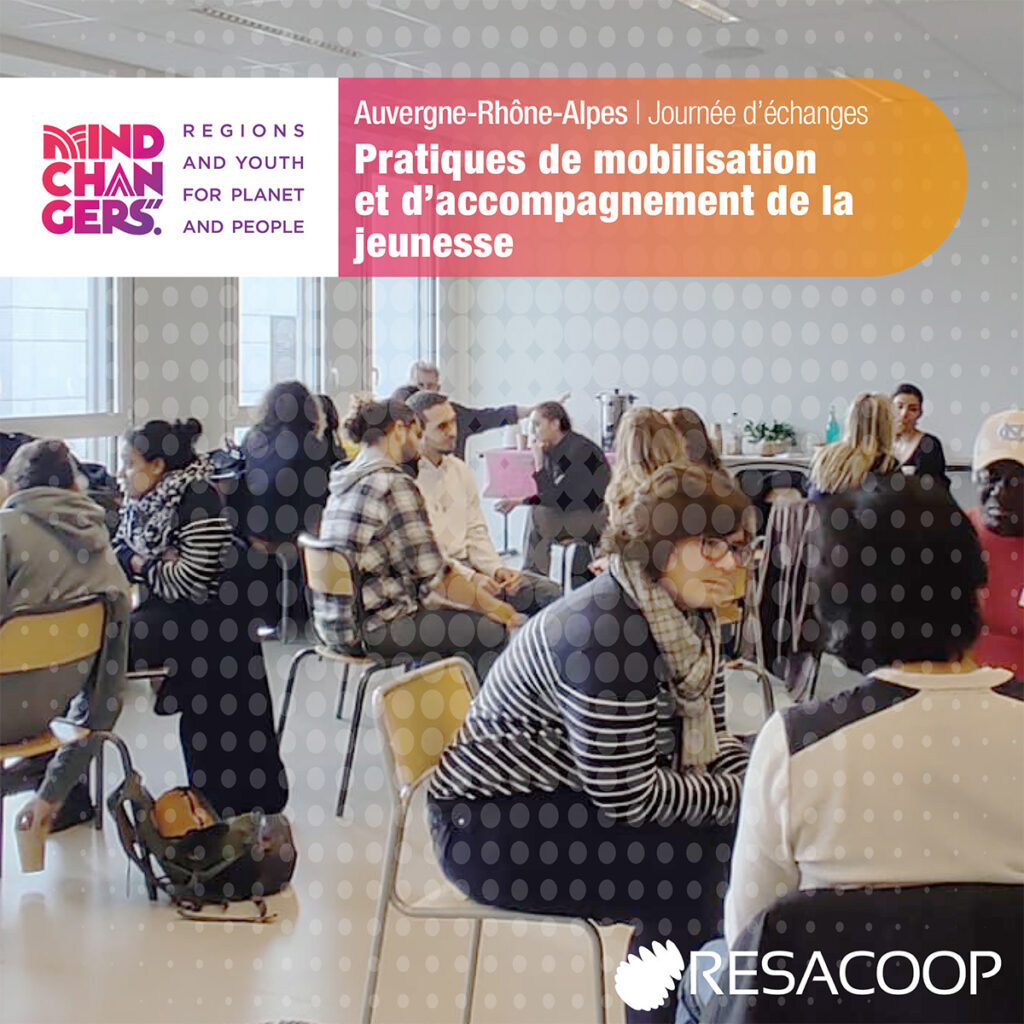 On Monday, January 9th, about thirty people, Mindchangers grantees and other organizations from Auvergne-Rhône-Alpes, took part in a meeting dedicated to exchanges on how to mobilize and support young people. The meeting was facilitated by Véronique Bordes, a teacher-researcher from the University of Toulouse Jean Jaurès, who coordinated last year's study on youth engagement in Auvergne-Rhône-Alpes.
A rich and interesting day, which was appreciated by all participants !