In this issue you can continue to follow the activities of Mindchangers grantees across Europe. Also, you have a report of the start-up seminars held for more than 60 civil society organizations and local authorities that are now part of the Mindchangers community. And if you get to the end of the newsletter you can discover something new on our social networks!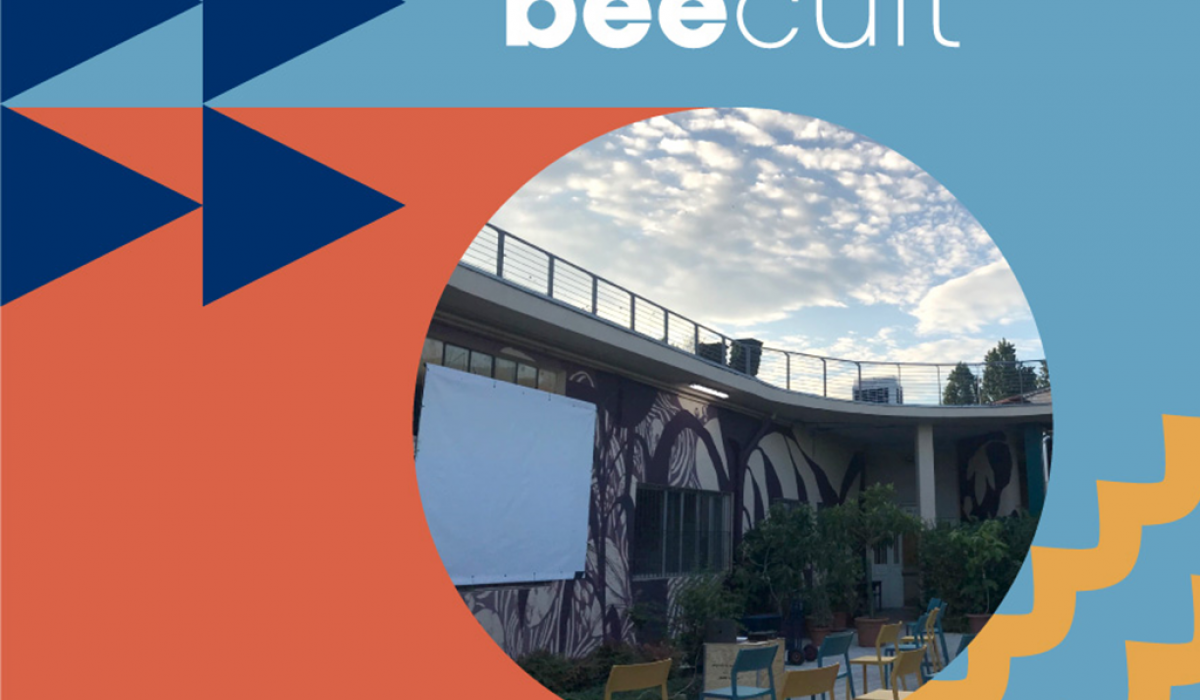 Scenario Pianeta: waiting for CinemAmbiente 2023
This is the name for the film festival co-designed by youth of Quartiere Circolare (a project implemented by LVIA ONG) and Alkadia CPG under the supervision of Gaetano Capizzi, CinemAmbiente Art Director.
The four-date-program, scheduled monthly, is designed to raise awareness on environmental sustainability issues as a preview of the 26th edition of CinemAmbiente Festival (the most important environmental film festival in Italy) starting in June.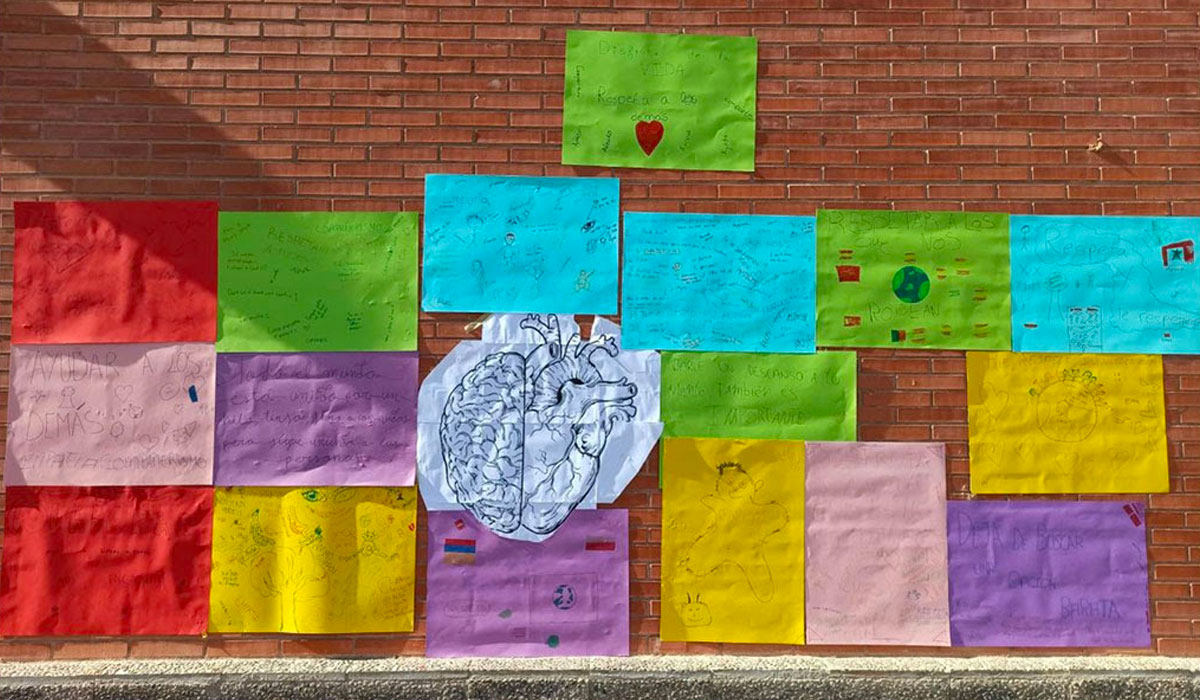 Fundación Pioneros presents the highlights of their project within Mindchangers
Fundación Pioneros, one of the Mindchangers' beneficiaries in La Rioja (Spain) presents a video testimonial to sum up the highlights of their project: "Promoción de la convivenza y la participación juvenile en entornos escalates con alta diversidad". 
This project aim at training youths in La Rioja in how to coexist and take action regardless of their background and personal circumstances. As a starting point, youths were called on to imagine an idea future with no filters. Then, all along the project, they had the opportunity to attend different seminars and activities on topics such as problem-solving and non-violent communication.
Simultaneously, Fundación Pioneros monitored the evolution of the participants to check whether they were experiencing positive change in their personal environments. Finally, Fundación Pioneros and some young participants attended the Mindchangers' International Youth Meeting in Torino (2022). They had the opportunity to exchange with beneficiaries from UE and partner countries and it was indeed a source of inspiration.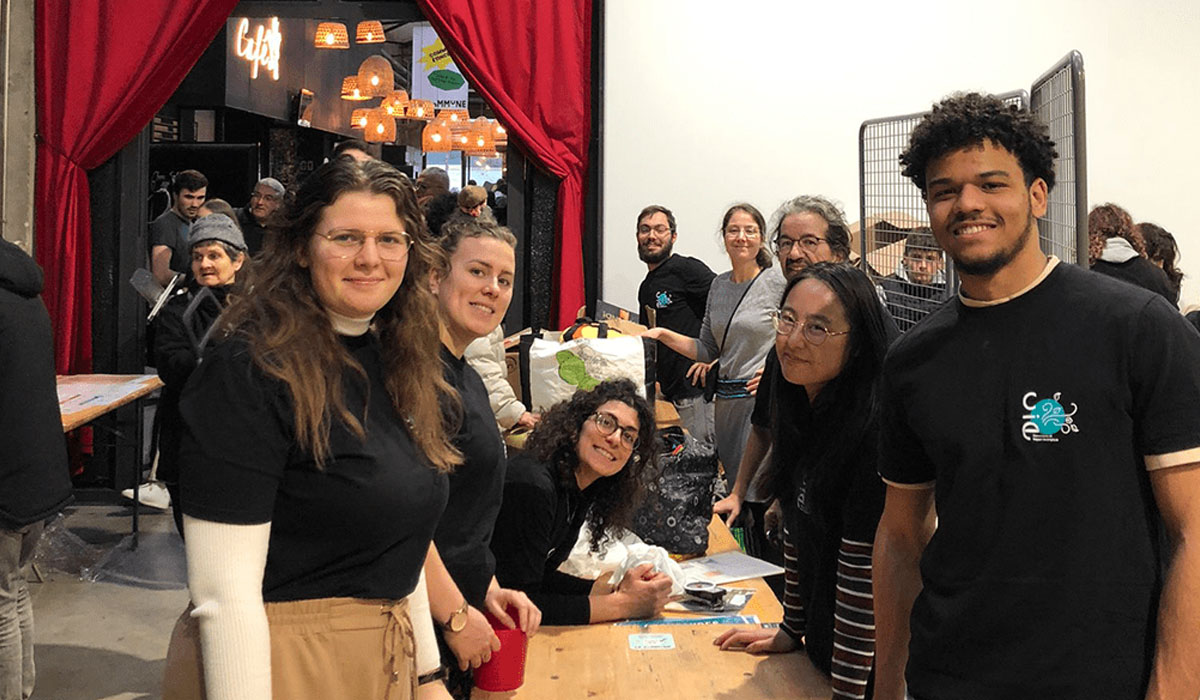 Gratiferia, the free market
At Gratiferia, you can donate and take items (clothes, dishes, books, beauty products,…) for free. This allows people in precarious situations to acquire objects that they could not afford and to give some others a second life.
It is also a friendly event where very different people can meet and exchange.
In addition to lightening one's load of useless belongings, Gratiferia allows one to emancipate oneself from the monetary aspect and to remove the value of objects to focus on their practical interest.
On this February 5, it was more than 2000 people who meet in a bar in Lyon (France), and more than 1780 kilograms of items exchanged (and waste avoided).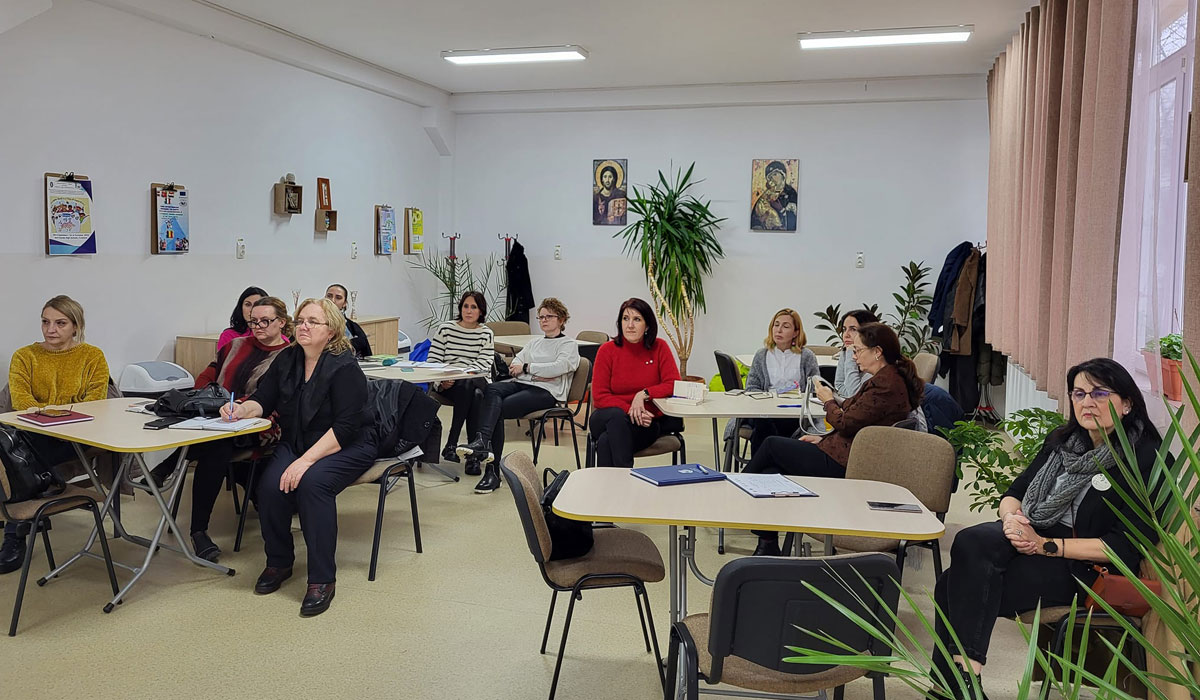 EcoShades - Our climate, our future: Training educators to ACT
In Dolj County, a new project funded within the Mindchangers' sub granting action, started its activities on raising awareness and promoting youth engagment in addressing environmental challenges.
EcoShades is implemented by CEDRU Association – Center of Excellence for Human Resources Development, in partnership with the "Communities for Youth" Association – ACT, and "Henri Coanda" Theoretical High School in Craiova.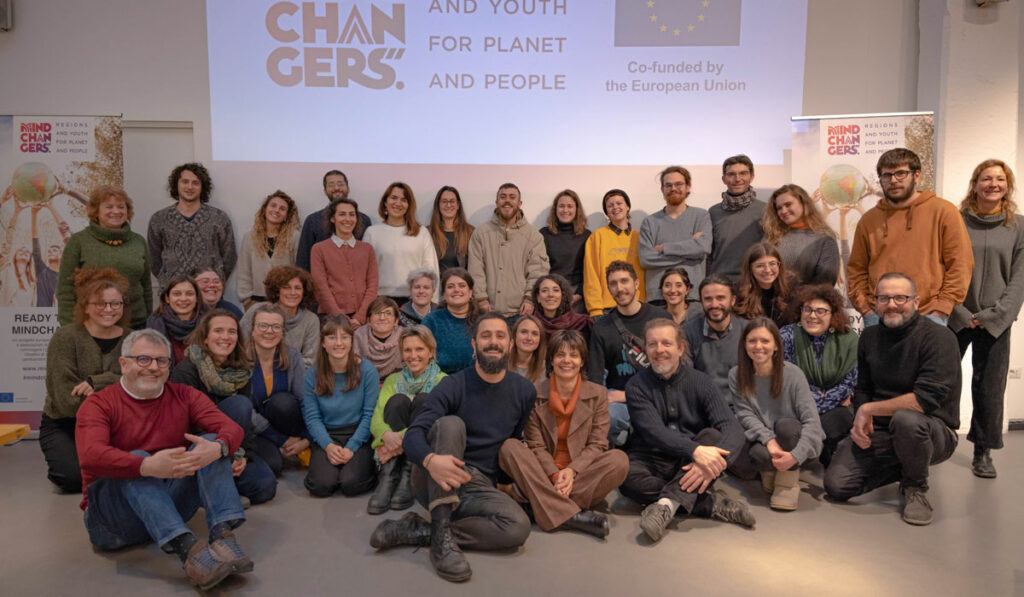 Mindchangers in Piedmont renewed its commitment towards youth engagement on the 2030 Agenda
On January 23 more than fifty people representing the sixteen projects financed in Piedmont took part to the start-up seminar for grantees in Toolbox, the biggest and oldest coworking space in Italy.
The Mindchangers Start-up seminar provided local authorities and civil society organizations with a fresh perspective of how to build strong synergies among projects.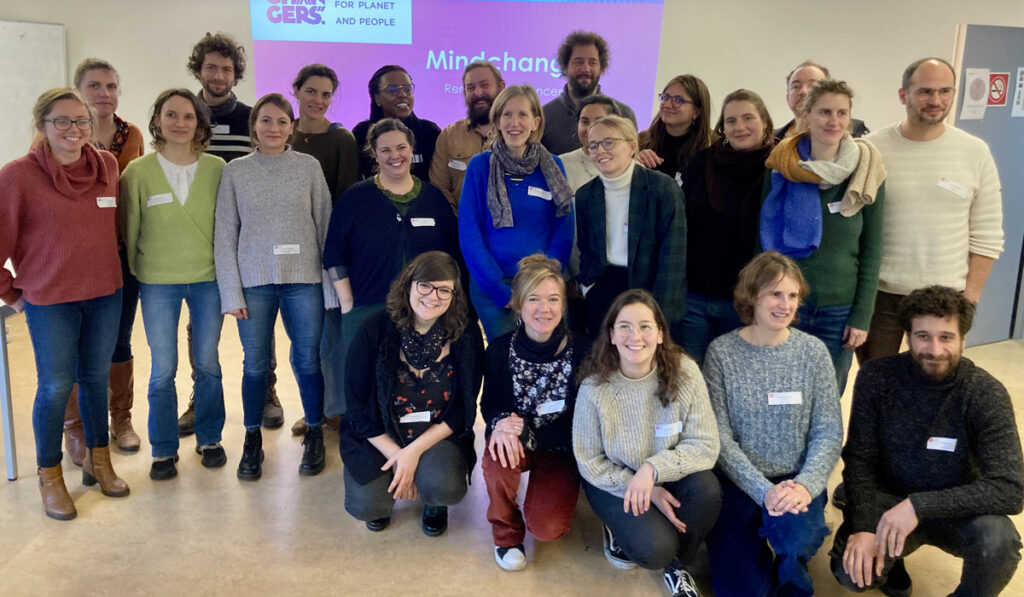 The new granted projects are launched in Fédération Wallonie-Bruxelles
On January 12, the Fédération Wallonie-Bruxelles held its start-up seminar for the 10 newly granted projects from the 2022 Mindchangers call for proposals.
During the whole day the grantees had the opportunity to get to know each other and to meet those from the first call for proposals.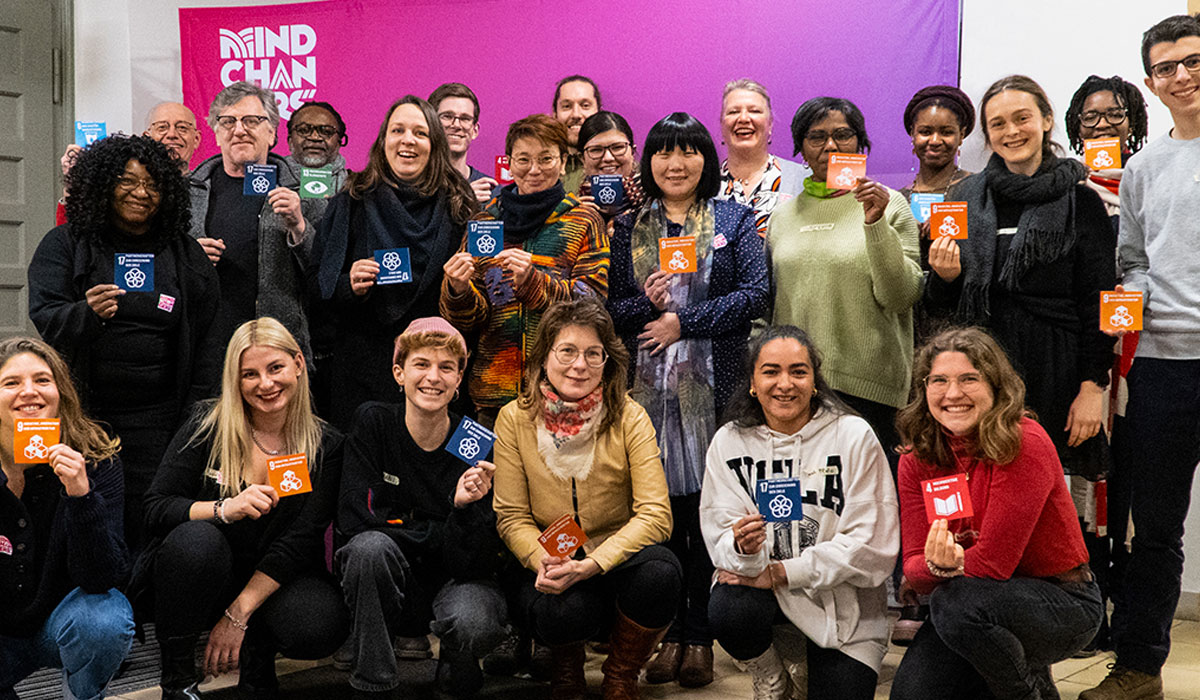 Kick-off for the Mindchangers projects 2023 in Baden-Württemberg!
On January 26, Baden-Württemberg's Mindchangers held their start-up seminar for the project year 2023! 25 grantees from 11 projects held their kick-off by getting to know each other, pitching their projects and getting prepared to implement their projects.
We can't wait to see the projects ideas come to life in the next months!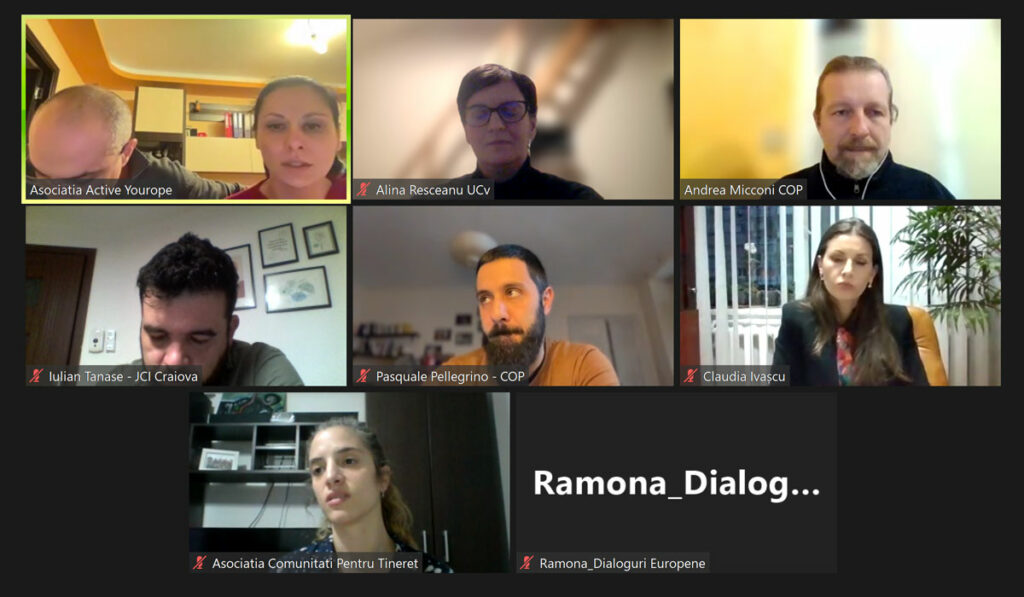 Mindchangers start-up seminar in Dolj County for the second-round grantees
Consorzio ONG Piemontesi (COP), in collaboration with the University of Craiova, organised an additional start-up seminar for the second-round grantees selected within the sub-granting action of the Mindchangers Project in Dolj County. 
The seminar, was coordinated by Andrea Micconi from COP and was aimed at introducing the new grantees projects, creating communication channels with the action coordinators and giving important information on how to successfully implement them.