A look back at Mindchangers' meetings and activities, which finally took place in person, and two calls for proposals now open for the second round of projects. And, of course, many more news and information…stay tuned and enjoy the reading!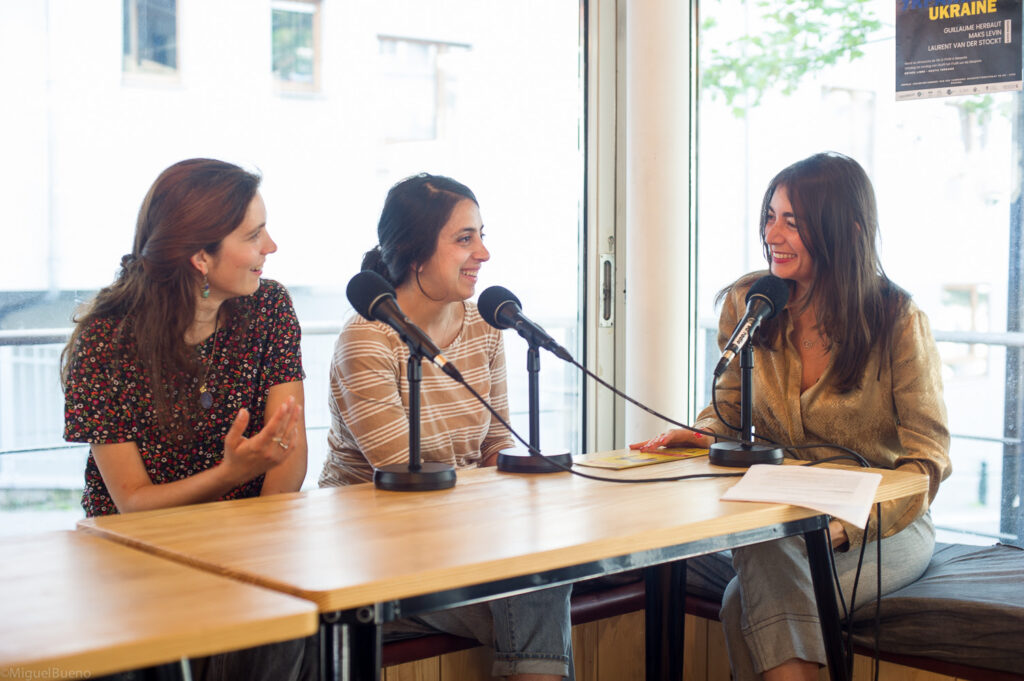 "La Parole aux Jeunes" - Review of the May Festival
"La Parole aux Jeunes – Millenium se raconte", the Mindchangers-granted project run by Diogène ASBL was articulated in an original way before and during the Millenium Festival which took place from 5th to 13th May 2022 in Brussels.
The young directors of the documentary films programmed at the festival were invited to participate in the radio programmes: the young team, previously trained, selected a series of films dealing with the Sustainable Development Goals out of the entire festival programme and were involved in further, exciting activities.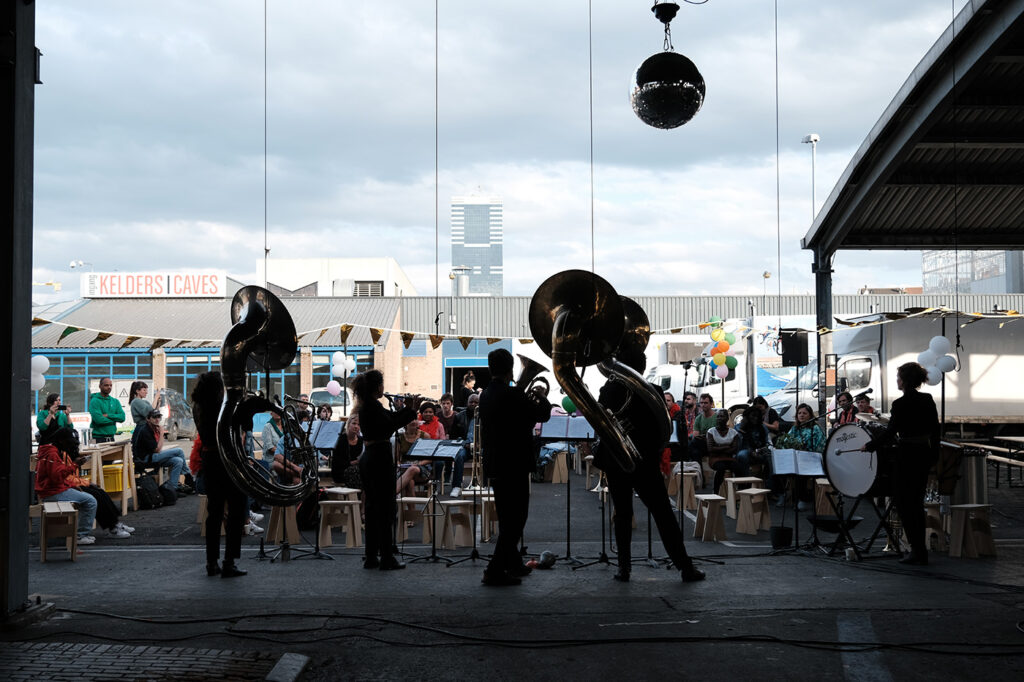 "Les Oiseaux Rares: an open invitation to journey"
"Once upon a time, in a park in the heart of the city, at the edge of a forest, somewhere under the branches of a tree between day and night, people gathered to celebrate Jawad's birthday."

«Les Oiseaux Rares» was the first out of the 10 Belgian granted projects from the first Mindchangers' call for proposals to come to an end, in April 2022. The project culminated into a performance which took the form of a "cadavre exquis", whose first layer was created during workshops with a group of Brussels teenagers, including unaccompanied foreign minors. From these encounters emerged a kaleidoscopic story, a play, a party with the appearance of a documentary fiction. The show was directed and accompanied by actors and musicians Anne Festraets, Michel Massot, Benoit Randaxhe, Judith Léonardon and Léa Le Fell.
Regional Meeting in Baden-Württemberg: Mindchangers Summit
What happens when young people meet politicians to discuss the topics of climate change and migration? Mindchangers Baden-Württemberg invited them to our very first Regional Meeting – the Mindchangers Summit – on April 23rd, 2022 in Stuttgart and found out!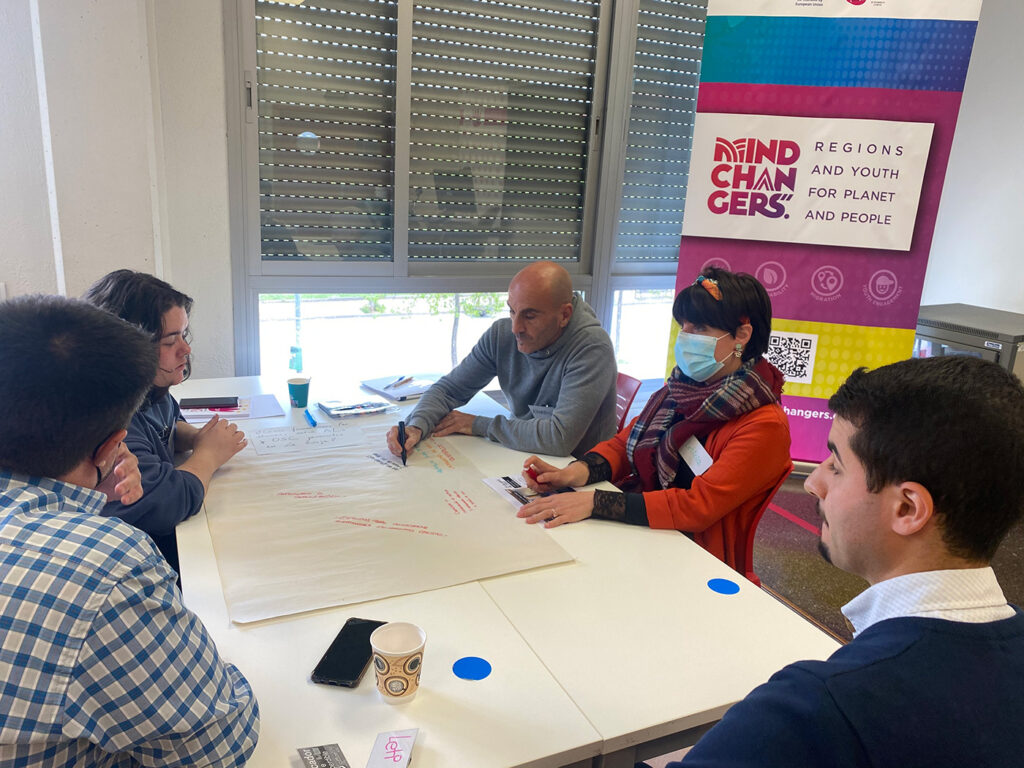 A big appointment for Mindchangers in La Rioja
Since Mindchangers' projects were launched in La Rioja region, the local grantees have been working on their activities, events and training which have been focused on climate change or migration. On top of this, Congdcar and Gobierno de La Rioja have organised two special events for them to participate in: the Start up Seminar that took place in March and the Capacity building  that was organized in April in the University of La Rioja.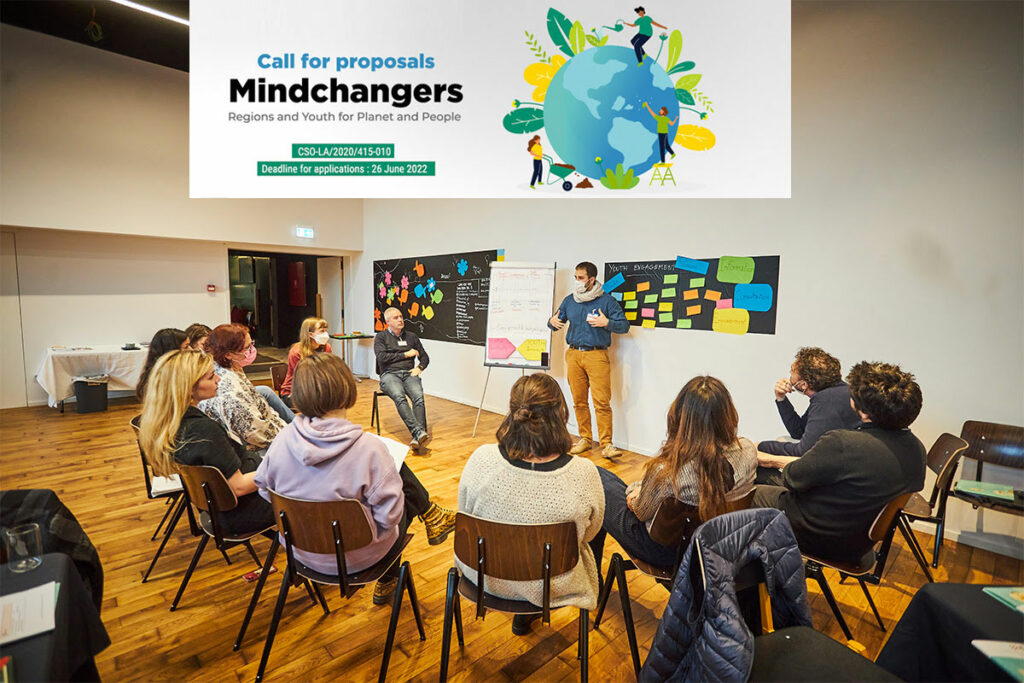 The second round of call for proposals is open in Dolj County and Fédération Wallonie-Bruxelles
Two more calls for proposals are currently open among Mindchangers' partner regions. The call aimed at civil society organizations and local authorities engaged in facing climate change and migrations is open in Fédération Wallonie-Bruxelles, Belgium until 26th June and in Dolj County, Romania, until 16th September.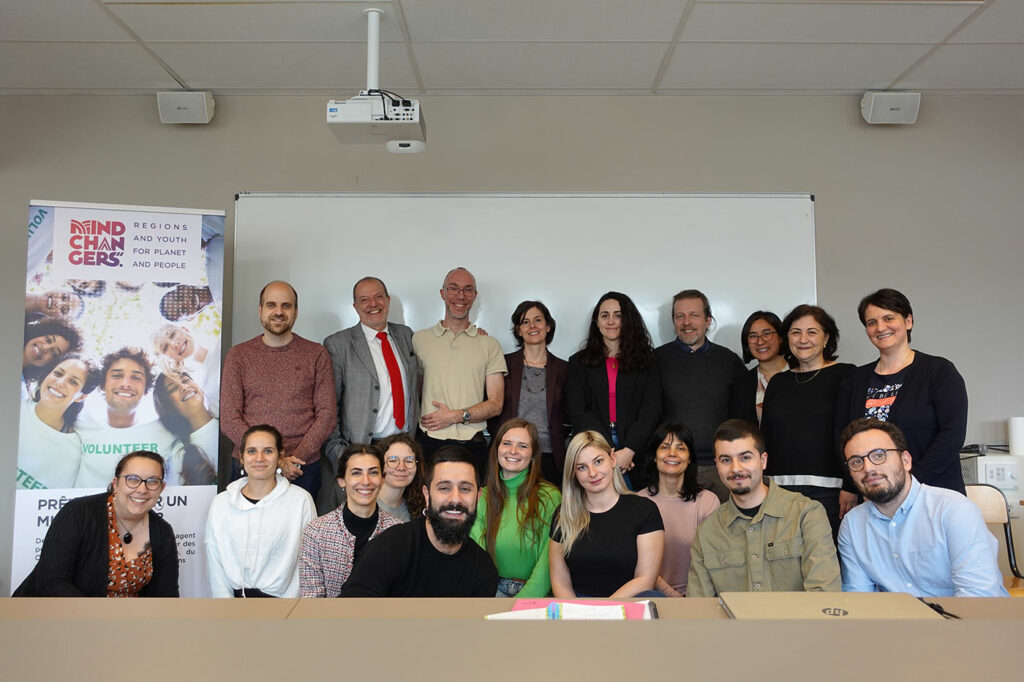 Throwback on Lyon Partners Meeting, from 4th to 6th April 2022
From 4th to 6th April 2022, RESACOOP team welcomed the Mindchangers partners in Lyon, for the first project's in-person meeting: after the kick-off meeting on Zoom in January,  in Lyon the partners finally had the opportunity to pursue the work on plenty of topics.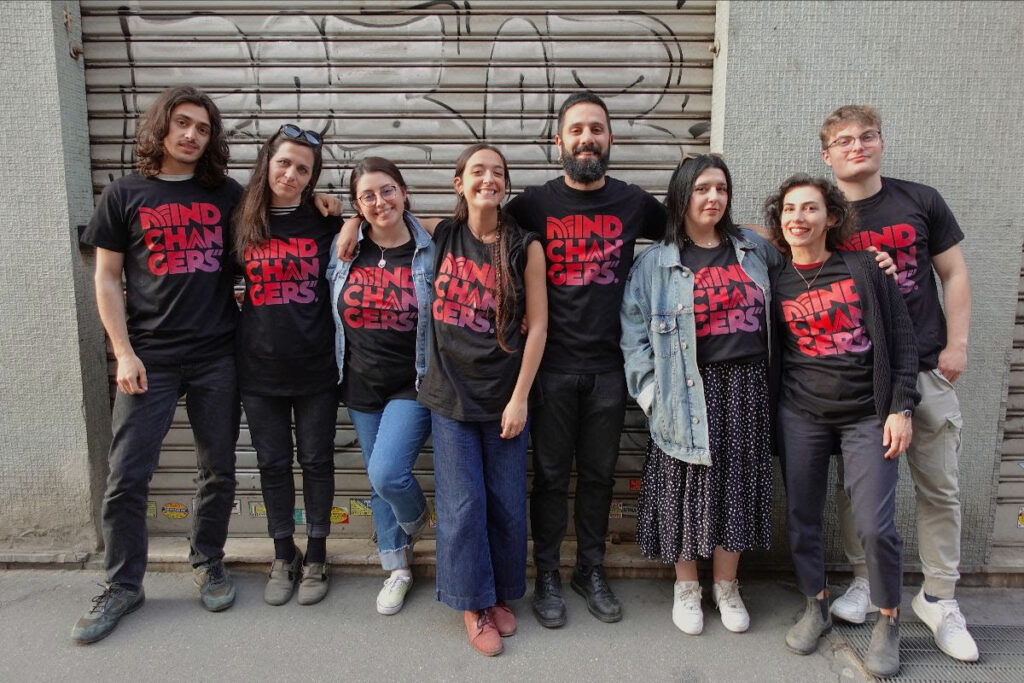 Mindchangers Reporters at Eurovision Song Contest in Turin
Well, actually they did not get on stage, but the Mindchangers Reporters interviewed people flocked from all over the world on the main topics of Mindchangers: sustainability, migration, climate change.
_Tips to be a mind-changer
Youth's tips to be more sustainable
What could you do to be more sustainable when shopping? And when you are cooking? Check some tips collected by the Mindchangers Reporters during the Eurovision Song Contest in Turin.
Meet Mindchangers' Team in Baden-Württemberg, Germany: SEZ and LBW
In Baden-Württemberg, Germany, Mindchangers is coordinated by the Foundation for Development Cooperation (SEZ) and the State Ministry of Baden-Württemberg, which have a 30 year long history of working hand in hand in order to raise awareness on development politics and to enable and empower the citizens of Baden-Württemberg to create projects and initiatives on the topics surrounding development cooperation. With joined forces we strive to inspire people to think and act globally responsible.